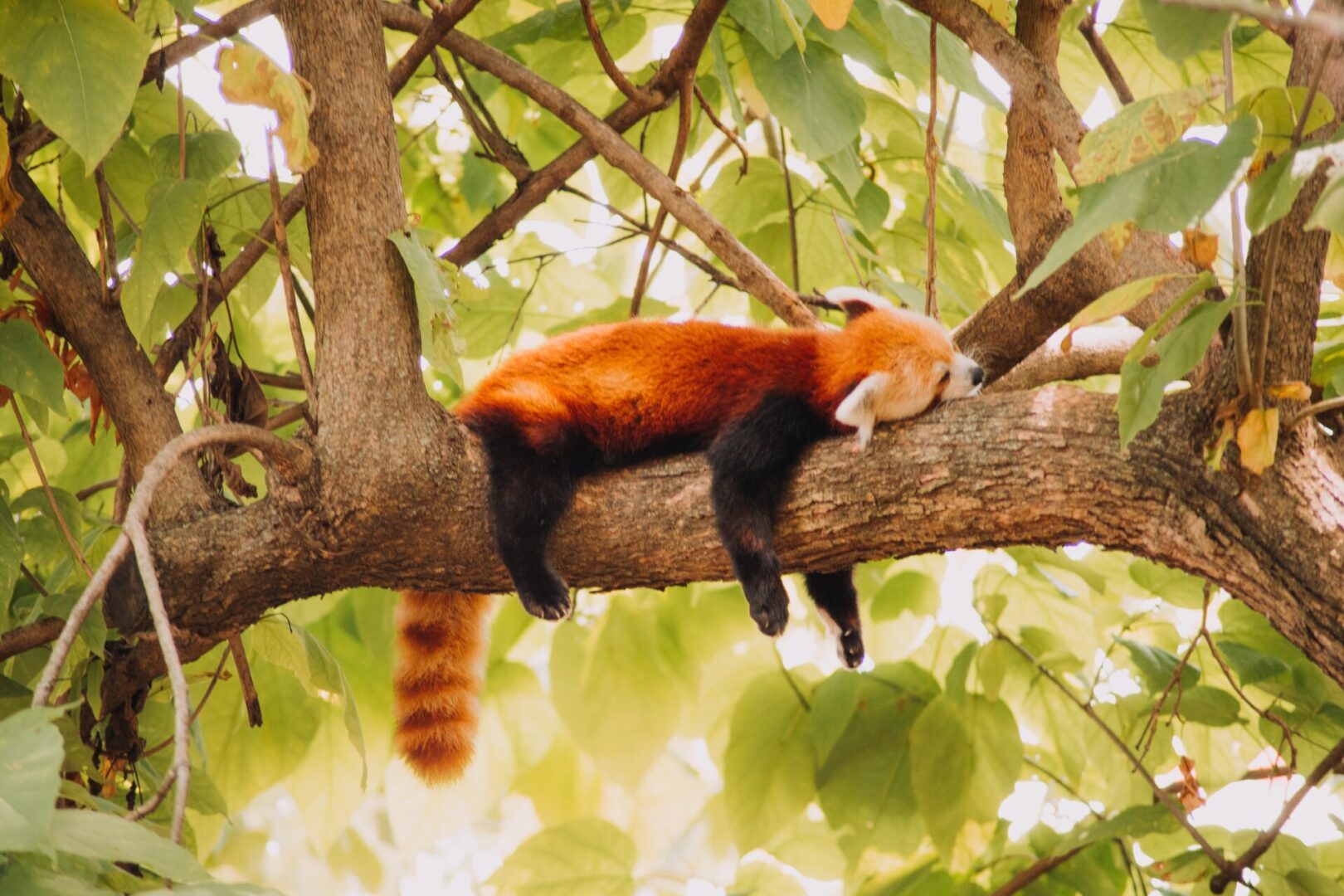 Your support today will help us to do our part to make sure species like the Red panda don't go extinct forever.
Why are Red pandas disappearing?
A relative to both giant pandas and raccoons, these cat-sized cuties are native to Nepal, Northern Myanmar, and Central China. They sleep in the trees, but you can find them foraging for food during dusk and dawn. The Red Pandas are endangered due to deforestation of their habitat (a.k.a. the trees they live in)! The IUCN Red List classifies endangered species as "considered to be facing a very high risk of extinction in the wild."
Their endangered status has led to many calling North American zoos home. By doing so, zoo veterinarians have been able to study and document kidney, liver, and gastrointestinal disease as leading causes of death. However, over 20 Red Pandas in North America have died for reasons zoo veterinarians refer to as "Red Panda Acute Mortality Syndrome." Zoo veterinarians aren't clear on what this syndrome is, but initial evidence points to abnormal adrenal function.
The Wild Animal Health Fund is currently funding a study that could identify this fatal condition. This science would be lifesaving for these guys!
One hundred percent of every dollar you give to the Wild Animal Health Fund goes to fund research grants. Even a donation as little as a dollar can make a difference. The Red pandas and so many more species need YOUR help to save them.
Will you help today?
Keep up with the Wild Animal Health Fund for more information and pictures of your favorite animals!