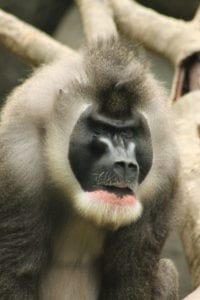 Fundraise for wild animals
Now more than ever before, we need more zoological medicine to save the animals.  Unfortunately, zoological medicine lags far behind other types of medicine. For decades, we have seen the magnitude of financial support go toward humans, domestic animals, and agricultural animal medicine. Rightfully so, the advances in those medicines are benefiting those living species.
Consequently, our wildlife species still have injuries, contract infectious diseases, and lose natural nutrients whether in free-ranging environments or managed-care facilities.  Thus, with the combined issues of land encroachment, illegal poaching, and rampage of diseases, these animals' health could be the demise of these species on our planet. It is up to us not to forget about saving wildlife species.  We must have more veterinary medical research along with the promising conservation efforts, to give the animals that chance to live longer and healthier lives. 
So, how about taking on a small or large fundraising project and support wild animals? Email us at admin@wildanimalhealthfund.org and we'd love to help you help the animals!
A bike ride raises $1,645 for the animals
Several friends were planning an adventurous bicycle ride along on the Pacific coast. They wanted to not only accomplish riding 500 miles in 5 days but to help a charity. One of the riders knew about the Wild Animal Health Fund.  He asked us if they could help spread the awareness and possibly raise some dollars to help save species.
Before and during the 500-mile adventure, the riders shared their mission and introduced the Wild Animal Health Fund to their followers.  This event encouraged many friends and family members to donate on behalf of the riders making the ride along the Pacific coast.
We welcome your ideas in helping us spread the awareness of this great cause to sustain our efforts to optimize the health, welfare, and conservation of zoo animals and wildlife worldwide, and give them a better quality of life they deserve. Even a little can go a long way!
Thank you for helping us fund critical research to improve the health and well-being of wild animals everywhere.