The Wild Animal Health Fund is dedicated to stopping zoo animal & wildlife extinction through the most important thing- their health. Animals can't tell us where it hurts, but the world's veterinarians are their voice. We are the ONLY program dedicated to funding health studies for zoo animals and wildlife. Many incredible organizations are focused on habitat restoration, but we are focused on their health.
 Animal health is the missing piece in the puzzle of conservation.
The Wild Animal Health Fund is a program of the American Association of Zoo Veterinarians (AAZV), and was created in 2012 by a group of veterinarians. This group of zoo and wildlife veterinarians knew something had to be done to save the world's animals. There is little to no funding for zoo animal & wildlife health, thus began the Wild Animal Health Fund. Since 2012, we have funded over 100 projects benefiting 73 different species. These projects focus on topics like: pain relief and management, disease prevention, vaccines, disease diagnoses, less invasive health monitoring, improved surgeries, reproductive techniques, and much more. It's time their health becomes a priority!
The Wild Animal Health Fund is committed to transparency and honesty. We make use of widely accepted nonprofit governance and management best practices. We are rated Platinum by GuideStar and are accredited by BBB Wise Giving Alliance (Give.org) because we met their 20 standards. Due to the cost of the licensing fee for the BBB, we do not have the logo displayed but when the funds become available, we will display their logo on our website. For more information about transparency and info on Charity Navigator, visit this page.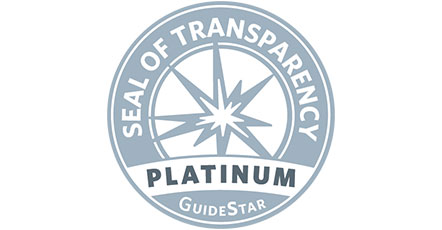 Check out the below video to hear why zoo animal and wildlife health research is important from the veterinarians themselves.
Help veterinarians make a difference for the animals!