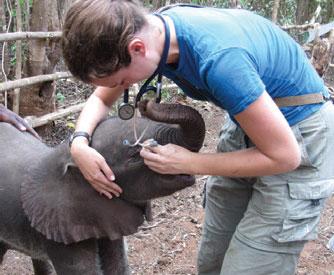 You can help keep zoo animals healthy
Because of the vast number of species, and the fact that every animal is different, we need more medical research in order to provide the best medicine possible. The Wild Animal Health Fund provides that research. 
We are different than the other conservation groups! We are the only wild animal health program solely dedicated to funding professional veterinary studies to improve the health of zoo animals and wildlife. We focus on the zoo animals and wildlife themselves - everything from tiny tree frogs to humpback whales.
Whether you give $10 or more, you'll sustain our efforts to optimize the health, welfare, and conservation of zoo animals and wildlife worldwide, and give them a better quality of life they deserve. Even a little can go a long way!
There are so many ways to help. Check out the ideas below.
One of a kind purchases to support animal health:
Social Media: Follow us on Facebook and Twitter
Thank you for helping us fund critical research to improve the health and well-being of wild animals everywhere.
If you would like to stay informed, please enter your name and email address below.