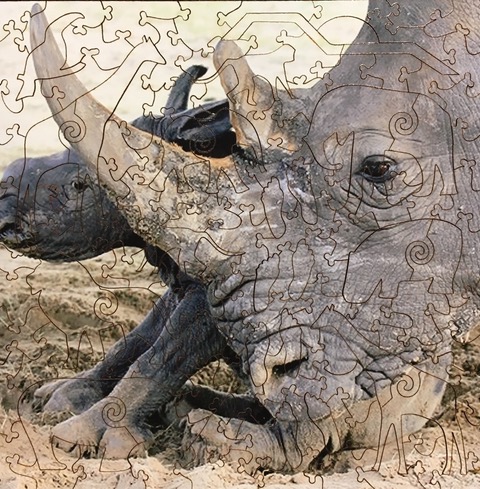 Animal puzzles help zoo animals and wildlife
Heirloom-quality wooden animal puzzles of the WAHF series of Artistry Puzzles are supporting the Wild Animal Health Fund. The Wild Animal Health Fund provides funding to improve the health of zoo animals and wildlife. The results from these funded projects allow zoo and wildlife veterinarians to develop better diagnostic techniques, cure diseases, prevent chronic illness and infection, and better manage the pain in wild animals.   
Depending on the size of the WAHF animal puzzles, either a $2.50 or $5.00 from the sale goes to the Wild Animal Health Fund. What's unique about these puzzles is that the 'back' of the puzzles are as interesting as the front.  The puzzle shapes reflect aspects of the animal and its natural environment. 
It's hard to describe, but the animal puzzles are beautiful artwork.  Check out for yourself at this link.
When you click on one of the puzzles, it will take you to a page that has thumbnails of the features of the puzzle. Click on the one that is just plain wood, and you'll be amazed by what you see. 
Three ways animal puzzles can grow our impact:
1.) Purchase a puzzle for yourself or as a gift of artwork.  Check out the cool and unique frames that are acrylic on both sides so you can hang them either way.
2.) Share the Artistry Puzzles website with your friends and families.
3.) Contact your local neighborhood gift shop manager for them to carry the puzzles as inventory.
In advance, we thank you for considering and purchasing a puzzle. Especially, the animals who can't thank you are grateful.
Other ways to support animal health: