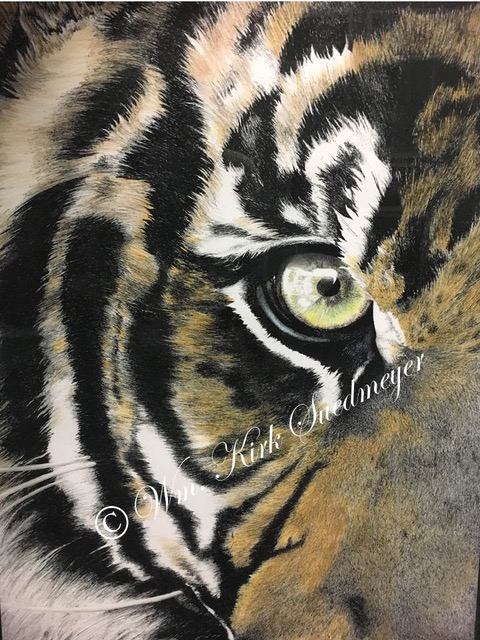 Notecards benefit animals
The Wild Animal Health Fund was started to be the voice of this voice of animals and to do the work necessary to take care of zoo animals and wildlife in all habitats.  We are slowly spreading the word, gaining support, and funding critical non-domestic animal health research.  As we are committed to making a difference, we know it takes ideas, time, and money.  
So, we are very fortunate to have one partner who happens to be a zoo veterinarian that in his spare time creates incredible art.  His art is now on notecards, and he is contributing $5 from each sale to go directly to the Wild Animal Health Fund.
Check out the incredible prints, make a purchase, write short messages to family and friends, and make it a win for the animals! 
Go to this store link on the AAZV.org website to get your set TODAY. 
In advance, thank you for considering and purchasing notecards.  The animals who can't thank you are grateful.
Another type of purchase to support animal health:
Social Media: Follow us on Facebook and Twitter
Thank you for helping us fund critical research to improve the health and well-being of wild animals everywhere.