March 3rd of every year is World Wildlife Day, a day to celebrate the world's wildlife and plants and the contribution they make to the planet. Wild animals and their biodiversity keep our ecosystems functioning and the world turning. While you're celebrating today, remember that they also need our help.
Did you know that there are over 40,000 endangered species threatened with extinction? Wildlife species face more disease, habitat destruction, poaching, and other threats than ever.
The Wild Animal Health Fund is improving endangered species conservation by solving critical health issues. Zoological medicine is lightyears behind other veterinary medicine (like dogs and cats), and we need to catch up. This gap in knowledge is due to the lack of funding for wild animal health studies. The world's veterinarians are working hard to solve the wildlife conservation puzzle one piece (study) at a time. Since 2012, the Wild Animal Health Fund has funded over 100 studies with topics like pain relief medication, reproductive health, new vaccines, disease diagnoses, disease treatment, and more.
The theme for this year's World Wildlife Day is "Partnerships for Conservation." Partnerships come in all shapes and sizes and deserve to be celebrated. Last year, the Wild Animal Health Fund team attended the Wildlife Habitat Council conference and met some of the EnviroScience team—Senior Ecologist Dr. Michael Liptak and Director of Operations/Senior Scientist Kyle Lawrence. We bonded over hellbenders, butterflies, and conservation, and our team was fascinated to hear of the work EnviroScience is doing with threatened and endangered species.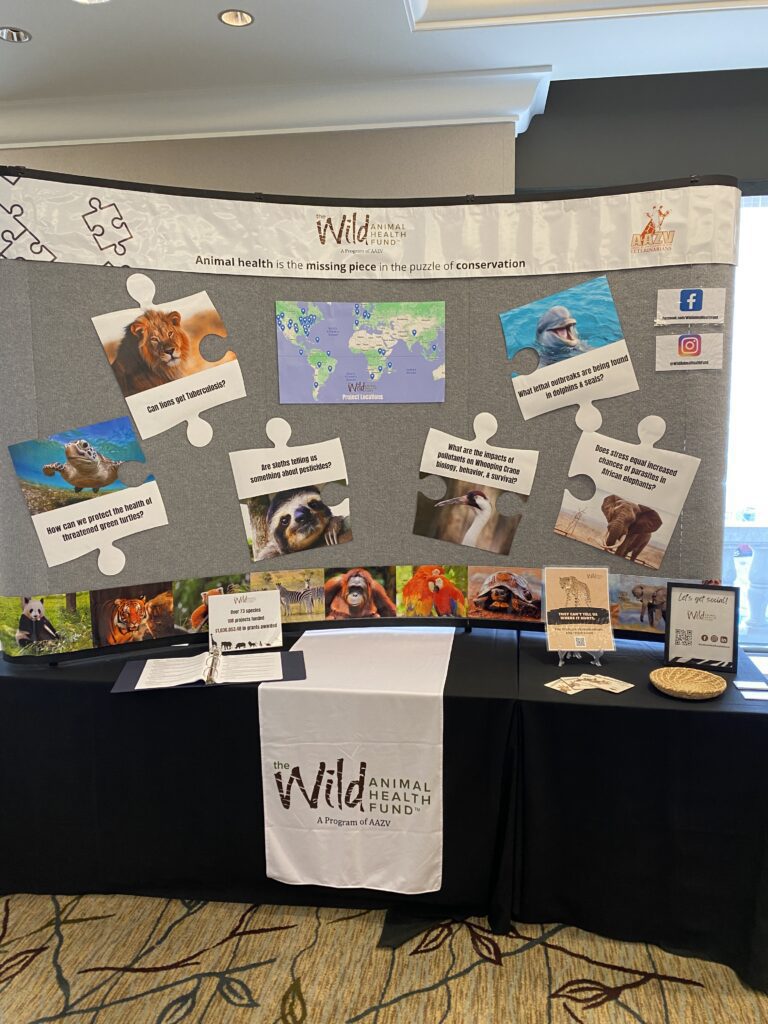 After the conference, I kept in touch with Dr. Liptak and learned about EnviroScience's Corporate Responsibility Committee (CRC). This employee-led committee gives back to the community with their time, labor, and expertise, and by funding projects of interest. Dr. Liptak knows how important our work is and told the CRC about our projects. Shortly after, we received amazing news—they were donating to the Wild Animal Health Fund!
Partnerships for conservation like the one between EnviroScience and the Wild Animal Health Fund are just one example of people around the world fighting to save wildlife and support conservation.
So today, on World Wildlife Day, thank those around you for supporting conservation!
---