Women in Wildlife Research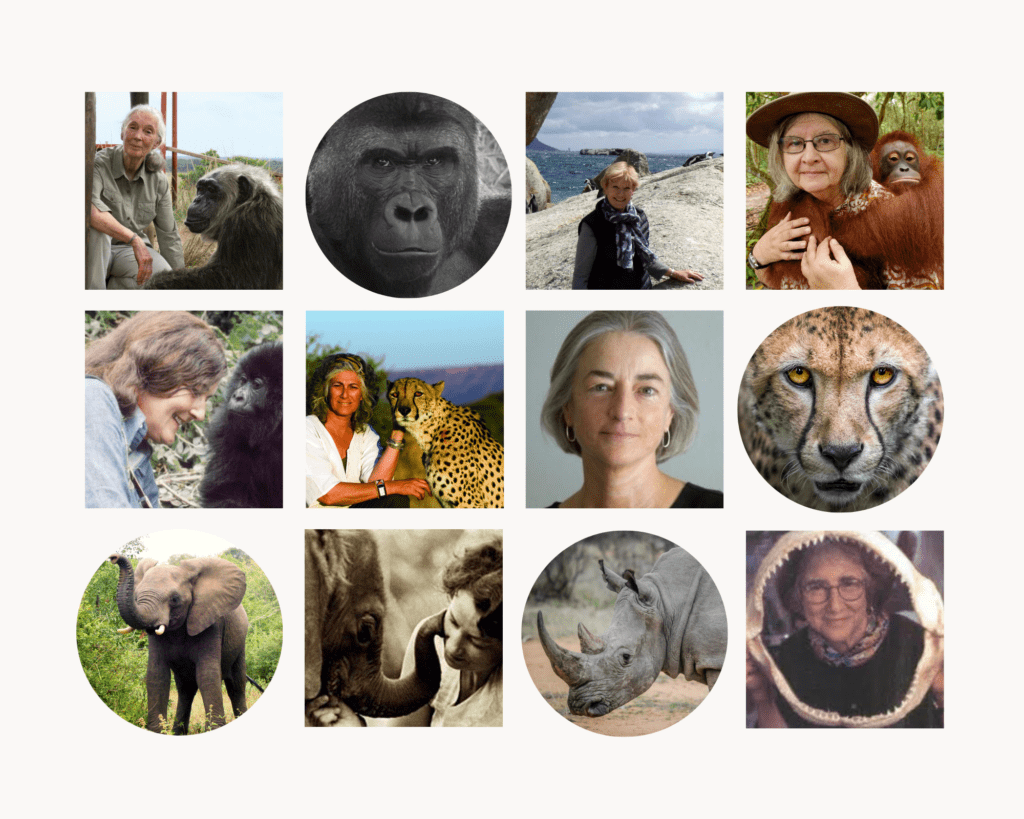 Did you know some of the most powerful voices in zoo animal and wildlife research have been women? Several of these women paved the way during a time when women weren't in conservation. You can thank these women for the protection of species like: cheetahs, gorillas, rhinos, sharks, orangutans, elephants, chimpanzees, and so many more.
The Trimates: Jane, Birute, and Dian
Jane Goodall
Dr. Jane Goodall, possibly the most well known activist/scientist, has spent most of her life living in Africa studying chimpanzees. Goodall moved to Africa at the age of 26 accompanied by her mother, whom she credits for encouraging her to pursue a career in Primatology. In the 1950's, women were not accepted in the field, but Goodall broke down the barriers as a trailblazer for women everywhere. Thanks to Goodall, we know so much more about chimps including their behavior tendencies, reproductive patterns, habitat conservation, and so much more. Goodall was the first to discover that chimps, like humans, make tools out of their surroundings to thrive!
Birute Galdikas
Inspired by the Curious George series, Dr. Birute Galdikas is widely known for her work with the Endangered orangutans in Borneo, Indonesia. After convincing Dr. Louis Leakey to fund her studies, she was off to Tanjung Puting Reserve. It was there that Galdikas was able to learn the nature of the orangutan, as well as preserve their quickly diminishing natural habitat. Also, Galdikas is also the first person to document the long orangutan birth interval, which is about 7.7 years from gestation to separation of the mom and baby. In June of 1997, she won the "Kalpataru" award, the highest honor given by the Republic of Indonesia for outstanding environmental leadership. Additionally, she is the only non-Indonesian person to receive this, and one of the first women to be so recognized by the Indonesian government.
Dian Fossey
To complete the "Trimates", a nickname lovingly given by Dr. Louie Leakey for the three pioneer women to study apes, is Dr. Dian Fossey. Fossey is well known for her study of the mountain gorillas in Rwanda. Upon using her life savings to visit Africa, Fossey met the Leakey's where she saw mountain gorillas for the first time. Fossey was enamored with the gorillas and made it her goal to return to Africa, and that she did. After spending her initial time in the Congo, in 1967, Fossey founded Karisoke. Karisoke was the name of her camp where she lived until she tragically died in 1985. During her time there, Fossey fought to protect the gorillas against poachers. It is thanks to Fossey that the mountains gorillas have slowed down in the race to extinction.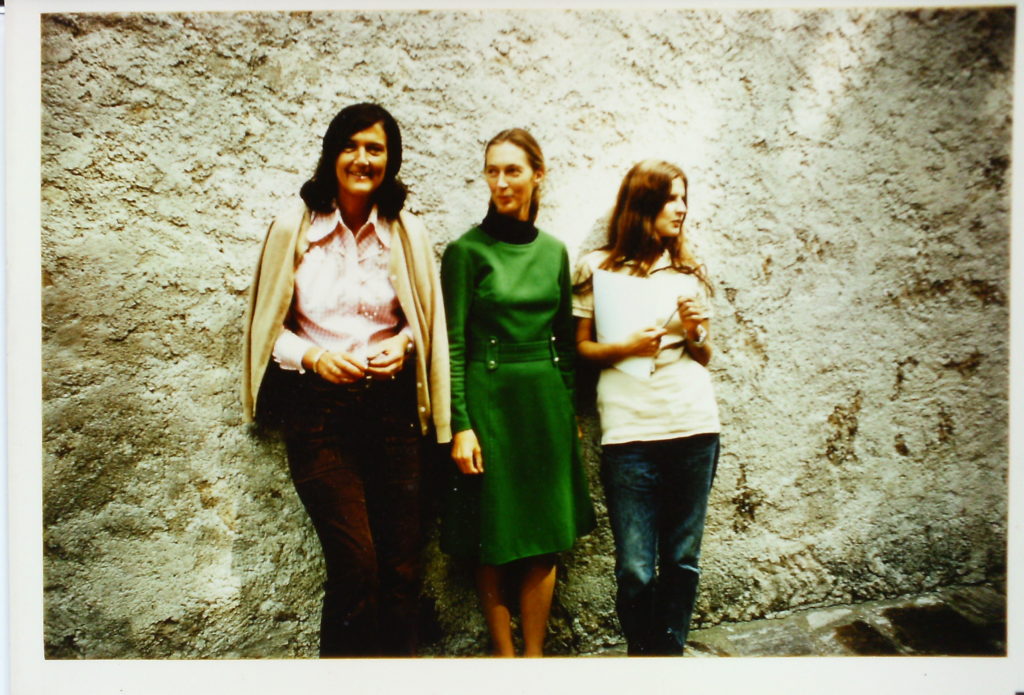 More Incredible Women
Laurie Marker
Dr. Laurie Marker is among the inspiring women working hard to save species from extinction. After working at the Wildlife Safari in the U.S. for 16 years, Marker moved to Namibia, Africa to continue her work on cheetahs in captivity. In 1990, Marker founded the Cheetah Conservation Fund to safely research and conserve the cheetah species. Marker's work has proven that cheetahs can successfully reproduce, hunt, and live in captivity, which is crucial to the survival of the species.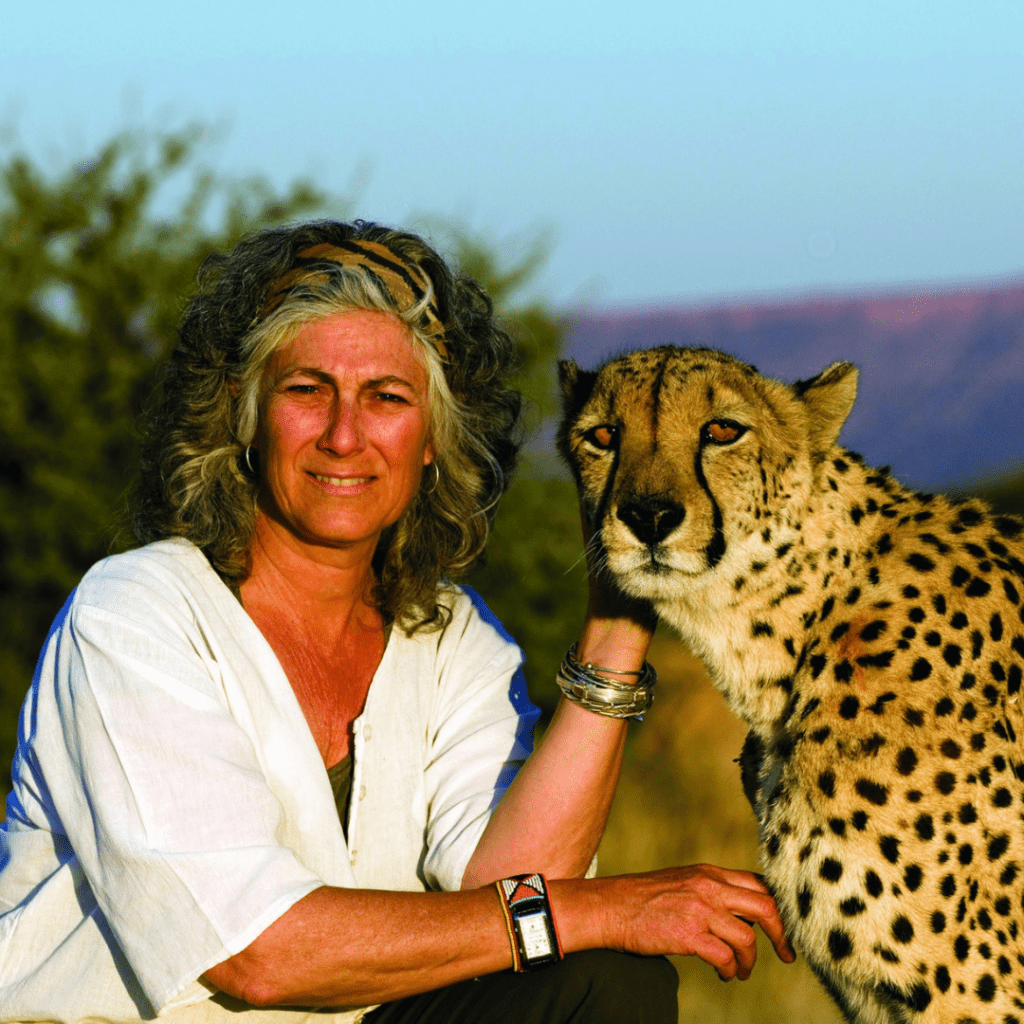 Susie Ellis
Have you heard of the International Rhino Foundation? You can thank Dr. Susie Ellis for that. Ellis has grown IRF into one of the largest wildlife conservation groups out there. The IRF is known for their conservation efforts that benefit all five species of rhinos. This work is incredibly important, as two of the five species are nearing extinction.
Linda Munson
The next and last woman on this list is the late Dr. Linda Munson. A former member of the American Association of Zoo Veterinarians, Munson is well known for her work in Animal Pathology. Ultimately, her work on infectious diseases in cheetahs became a model of how comprehensive disease surveillance programs can further the health and welfare of wild and captive animals (UC Davis).
Thanks to these incredible women, our zoo animals and wildlife have benefitted immensely. You too can help zoo animals and wildlife by educating others, visiting your local accredited zoo, and donating to programs like the Wild Animal Health Fund. Let's work together and save our animals!
Link to donate here: https://wildanimalhealthfund.org/donations/